Digitalization Helps Universities Expand Their Horizons and Improve the Quality of Education: Results of eSTARS-2018
Large online courses will become even more in-demand since the quality and accessibility of education is rising. They will not, however, replace traditional in-person interactions between student and teacher. By relying effectively on digital technologies, universities can ensure a new level of education quality, which, in turn, can meet the challenges of today's economy. Discussions of online education, at its current stage of development, should be focused not so much on technological solutions, but rather on ecosystems, which encompass students, universities, corporations, states and tech firms, where related human experiences and meanings are of extreme importance. This was the conclusion of participants in the eSTARS 2018 international academic conference on the present and future of online education. HSE and the online learning platform Coursera teamed up to host the event in Moscow on December 5-6.
More than 500 visitors attended eSTARS-2018 over the course of 2 days. 16 countries were represented, including: USA, UK, China, Italy, France, Switzerland, South Africa etc. Over 100 speakers, leaders and professionals from 58 universities, leading Russian experts, representatives of corporate business participated in 21 sessions of the conference.
Higher education has transformed right before our eyes in a very short amount of time. Global online course platforms gained nearly 60-70 million students over the course of just 10 years, noted HSE Rector Yaroslav Kuzminov. And forecasts predict this number will rise to nearly 200 million in just four or five years. Because of this, global online platforms will surpass the traditional system of higher education by number of students very soon, a system that took centuries to form. Around 150 million people currently study at universities around the world.
Conference participants used a lot of examples of how online learning is just as good as, if not better, than traditional instruction based on effectiveness. Online classes are available at any time and give students who live far away from intellectual hubs the opportunity to listen to lectures by renowned scholars.
The elements of digitisation in education exceed students' motivation for them, Moscow Institute of Physics and Technology Rector Nikolai Kudryavtsev said. And this interest should be utilized as much as possible. Online courses allow the learning process to be individualised based on a student's learning behaviour. 'Say a student started taking a course, and we see difficulties arise because he or she re-watches videos often, misses deadlines, or makes mistakes on exams,' Coursera Chief Product Officer Shravan Goli explained. 'Then we can propose that the student slow down the pace, speak with the instructor individually, and participate in a form discussion.'
Eduard Galazhinsky, who is the rector of Tomsk National Research University , discussed the importance of analysing the 'digital footprint' that students leave behind not only during a course, but also on social networks, for example. Large amounts of data on different students' behaviour allow conclusions to be drawn on the effectiveness of certain methodological approaches, as well as on the payoff of the teachers' work. Previously, instructors drew these conclusions on their own, but now they have precise data to help improve the quality of their work.
According to HSE Rector Yaroslav Kuzminov, the main benefit from digital technologies at a university is not making the study process cheaper, but rather upgrading it and making it more effective. Furthermore, the objective should be new qualitative results, such as reducing the proportion of underperforming students as customized learning trajectories are introduced, instilling better fundamental analytical and professional competencies, and eliminating perfunctory approaches to studies (which is often the case within the context of offline studies). Finally, this also means developing the human capital of a university's graduates, and helping academic institutions to demonstrate higher performance ratios. Universities have to decide whether to replace traditional courses with online ones when necessary, commented Yaroslav Kuzminov, adding that new technologies could not be forced upon anyone.
Representatives from Russian and international universities talked about how online courses could be used, both their own and those developed by colleagues from other universities. There are various types, as well – from full distance learning to mixed classes in which online courses are used when necessary. The University of Leeds, for example, has practically all types. Applicants are offered online courses to become familiarised with the subjects they'll be expected to learn, while students can take online courses to improve research and critical thinking skills.
Online courses have already become mandatory elements of the degree programmes offered at HSE University. According to the HSE Rector, heightened use of online courses will result in scaling of this institution's practices, as well as the development of a new type of teaching approaches. In particular, teachers used to work solely under the auspices of their departments, while in the context of online education, they are surrounded by colleagues who communicate with online learners, help other teachers who work with students, moderate forums, etc.
Three academic tracks were presented at the eSTARS 2018 conference. For instance, the speakers described the prospects for eLearning development, highlighted breakthrough areas and points of growth within the prospects of the 'Education for a Better World' track. Experts of the 'Institutional Transformations' track discussed relevant strategies, opportunities and challenges facing government and business in the near future. Furthermore, the discussions of the 'Research and Technologies' track were focused on how to interpret the phenomenon of online education from a more academic point of view, as well as advanced technologies, which are capable of changing the educational process.
UNICA President Luciano Saso was the moderator of a section dedicated to various joint projects undertaken by several universities. The speakers discussed strategic alliances, which allow partner universities to strengthen their positions on the global market for educational services. The experts also considered possible strategies for interactions between academic institutions, such as incorporating the online courses of other universities in their curriculum, if such courses can provide unique and high-quality content, sharing their own online courses with other organizations, or jointly creating online products in collaboration with other universities or industry partners.
The second day of the conference was mainly devoted to the applied tasks of online education and was focused on the analysis of data relating to the learners of online courses and users of social networks. A project for gathering potential students' data from social networks was presented by Artem Feschenko, Head of the Laboratory of Computer Teaching Tools at the Institute of Distance Education (Tomsk State University), while Daria Kravchenko, Analyst from the Centre for Psychometrics in eLearning (HSE University), shared her experience of working with students' data for further improvement and certification of online courses. Furthermore, Dmitry Abbakumov, Head of the Centre for Psychometrics in eLearning (HSE University), moderated discussions with respect to psychometrics and adaptive studies.
One of the main topics discussed on the second day concerned the prospects of using blended learning technologies in study processes, for both universities and corporate programmes. In particular, the speakers discussed how online courses and established study models can be combined. In turn, corporate training experts (from ONEKO, Rostelecom, Voxy, Nodus and Netology Group) shared their experience with respect to applying blended-learning technologies for effective corporate development.
Experts from HSE University, Tomsk State University, 20.35 University, Modum Lab, MOST Creative Camp and the Coursera online platform discussed gamification trends, as well as the prospects of using VR/AR and simulators in education processes. Furthermore, the speakers compiled together a survey based on the discussion's results and reached the conclusion that both game methods and simulations can help to enhance involvement in the study process, as well as ensure immediate feedback, which is extremely important in online learning.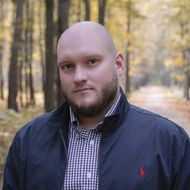 Dmitry Abbakumov
Head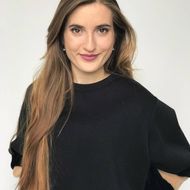 Daria Kravchenko
Analyst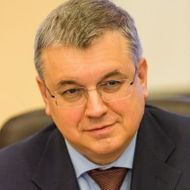 Yaroslav I. Kuzminov
HSE Rector